Digital Transformation and Focus on Product – What Is the Future of ANCOR in 2022?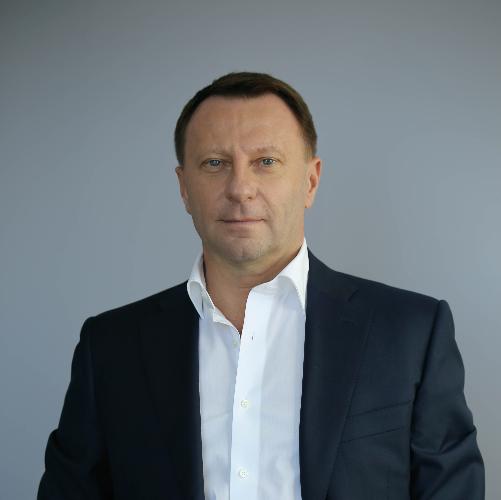 A rapidly changing market requires companies to systematically new approaches and solutions for providing services to customers. In order to anticipate the upcoming market changes, ANCOR is taking a course on digital business transformation and product development in response to the current needs of customers.
What is the product approach?
The product approach is a way of aligning an organization with a focus on managing the product chain that meets customer needs as efficiently as possible.



In this case, the company focuses on improving the quality of the product, its adaptation on new options and developing updated offers for customers. In other words, the product approach is the end-to-end organization of an operating model to meet the needs of all customers and to create the result that ensures customer's satisfaction which is a top priority.
Experts highlight several advantages of the management modal of the organization:
Focus on the customers and keeping their satisfaction up. It mobilizes all participants in the product chain to maximize their productivity.
Reducing the response time to constantly changing needs of customers which is becoming increasingly popular in modern markets that have significant volatility.
The use of the product approach allows you to actively work with the needs of customers, that is, not only to respond to changes in customer experience, but also to purposefully form it.
Why is this relevant for ANCOR?
The goal of ANСOR is to develop the Product and provide customers with the best solutions in recruitment, outsourcing, staffing and consulting. In all these areas, we have come to the stage of accumulating tremendous experience gained over more than 30 years of work. We have concluded that in fact we meet the most diverse needs of customers providing a unique kind of service. Developing relationships with Customers we have built a large amount of service lines for them. And now our clients are not only HR-directors, but representatives of various divisions in business: finance, procurement, marketing, production, logistics, etc. In other words, we have a very different range of customers. ANCOR has become a powerful multi-product structure in the process of its development.
Main product areas
We test and analyze best practices and process them into new universal approaches that allow our clients to achieve the best business results in any industry. In 2022, ANCOR sets ambitious goals to accelerate the evolution of key product areas in accordance with the changing needs of customers to ensure market leadership in each of the declared areas.
Recruitment, including:
Professional search and selection of managers and specialists.

Recruitment of software developers and Data Science.

Mass recruitment.

Recruitment Process Outsourcing.
Business process outsourcing, including:
IT outsourcing.

Merchandising outsourcing.

Trade marketing outsourcing.

Production and warehouse outsourcing.

Administrative outsourcing.

Outsourcing of other non-core functions.
Staffing, including:
Provision of qualified contractors for projects, including in accordance with the Federal Law-116 of Russia.
Digital Transformation
The new strategy of focusing on the product in combination with the digitalization of the business will allow to achieve an increase in the organization's efficiency, improve interaction with customers, optimize management and increase competitiveness. The digital transformation of the company is not only an investment in new technologies, but also the transformation of products and services, the structure of the organization, the development strategy, customer service and corporate culture.
"We are confident that the ongoing changes will allow ANCOR to solve customer problems even more effectively, responding to any market challenges." - Sergey Salikov, Chief Executive Officer, ANCOR.